Description
.header {
width:1000px;
margin:auto;
background:#fff;
padding-top:40px;
position:relative;
margin-top:0px;
font-family:Open Sans;
}
.header .logo {
text-align:center;
}
ul {
list-style: none;
margin:0;
padding:0;
}
.dropdown .menu {
display:inline;
position:relative;
padding: 10px 20px;
font-size:16px;
font-family:Open Sans;
font-weight:600;
z-index:1;
margin: 0 0 0 2px;
}
.dropdown a {
color:#fff;
text-decoration:none;
}
.dropdown li:hover {
background: #ed1a2b;
}
.dropdown .divider {
border-left:1px solid #70c6eb;
border-right:1px solid #077bac;
display:inline-block;
height:100%;
position:absolute;
top:0;
}
.footer {
width:920px;
padding:40px;
padding-top:10px;
background:#333;
margin:auto;
text-align:center;
font-family:Open Sans;
overflow:hidden;
position:relative;
_height:1000px;
min-height:1000px
}
.footer h1 {
font-size:15px;
font-weight:600;
color:#fff;
}
.footer .line {
width:120px;
border-top:1px solid #fff;
position:relative;
top:-5px;
left:15px;
}
.footer .divider {
height:200px;
border-left:1px solid #666;
border-right:1px solid #000;
position:relative;
top:0px;
}
.footer .column {
width:250px;
text-align:left;
vertical-align:top;
}
.footer .column h1 {
display:inline-block;
}
.footer ul {
list-style-type:none;
padding:0;
margin:0;
margin-top:15px;
}
.footer li {
font-size:14px;
color:#d4d4d4;
line-height:30px;
}
.footer li:hover {
color:#00a0e4;
text-decoration:underline;
}
.footer a {
text-decoration:none;
}
.footer p {
font-size:14px;
color:#d4d4d4;
line-height:30px;
}
.footer span {
font-size:11.5px;
font-weight:600;
color:#fff;
text-align:center;
margin-top:10px;
}
.footer .third {
position:absolute;
top:450px;
left:710px;
height:100%;
}
.delivery {
width:940px;
margin:auto;
padding:30px;
background:#fff;
border:1px solid #999;
margin-bottom:20px;
text-align:center;
font-family:Open Sans;
}
.delivery h1 {
font-size:24px;
font-weight:600;
color:#999;
text-align:center;
margin-top:0;
}
.delivery img {
margin-bottom:20px;
}
.delivery p {
font-size:14px;
color:#333;
text-align:left;
}
.delivery a {
font-size:14px;
color:#333;
transition:all ease-in-out 0.15s;
}
.delivery a:hover {
color:#00a0e4;
}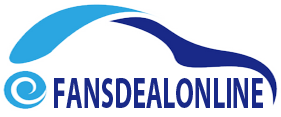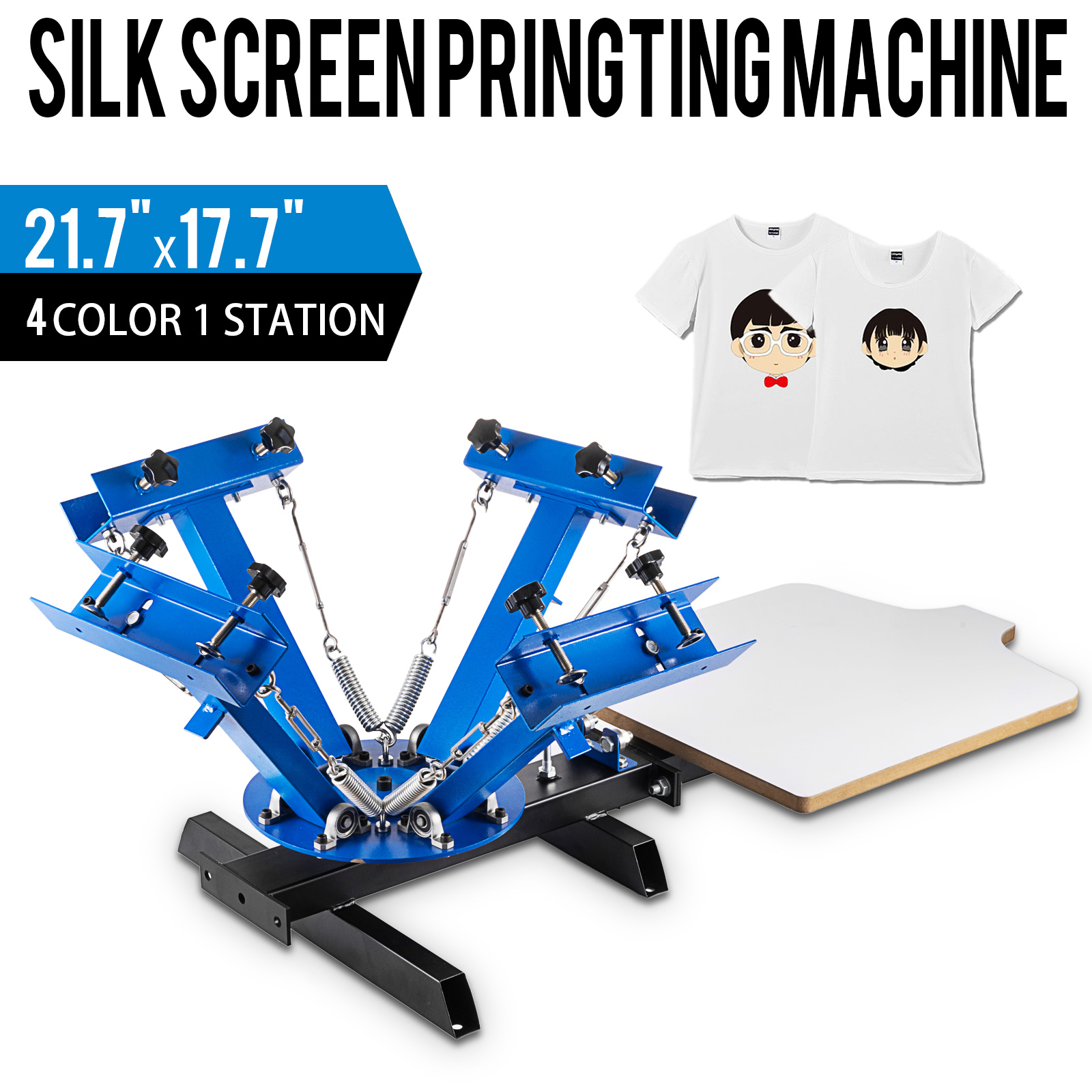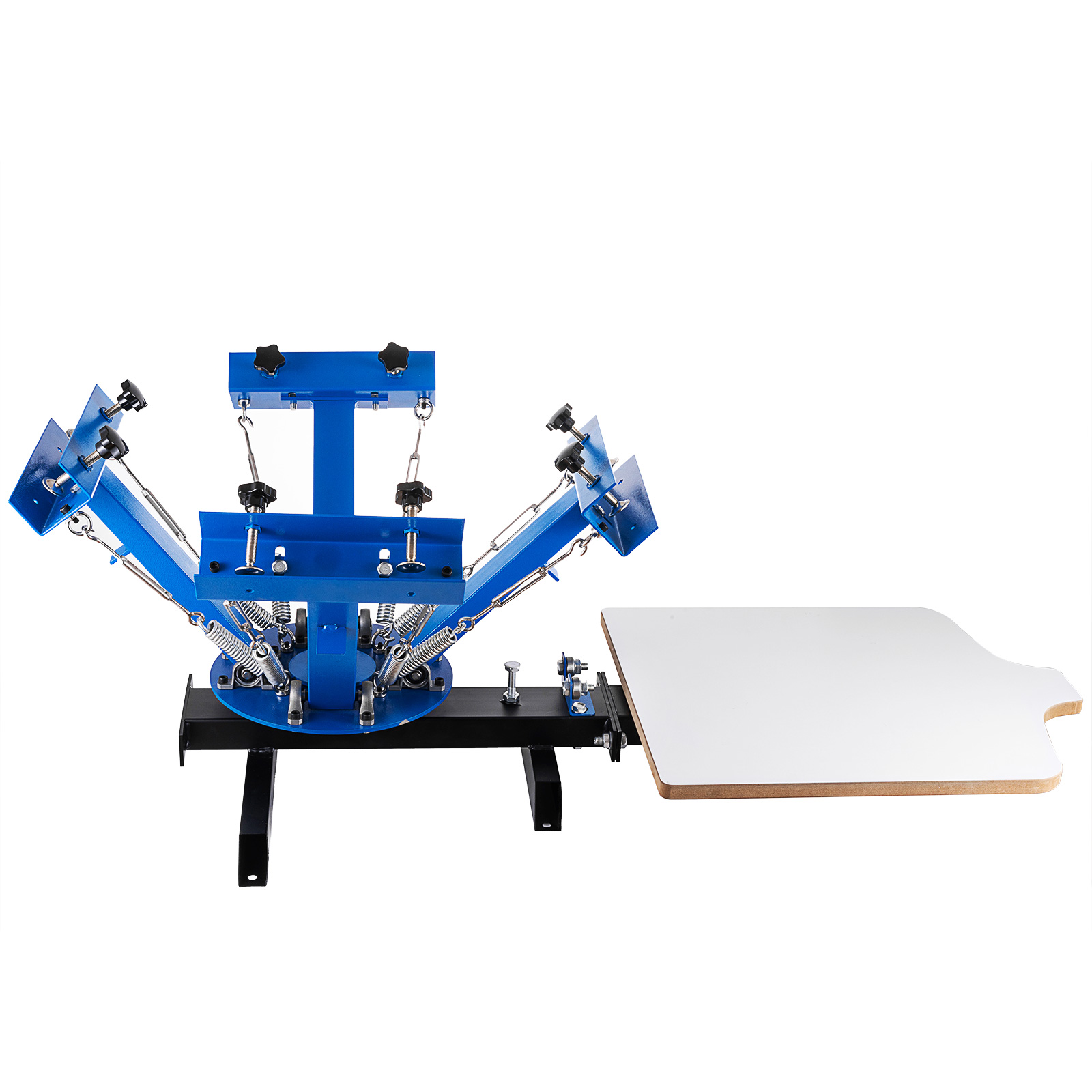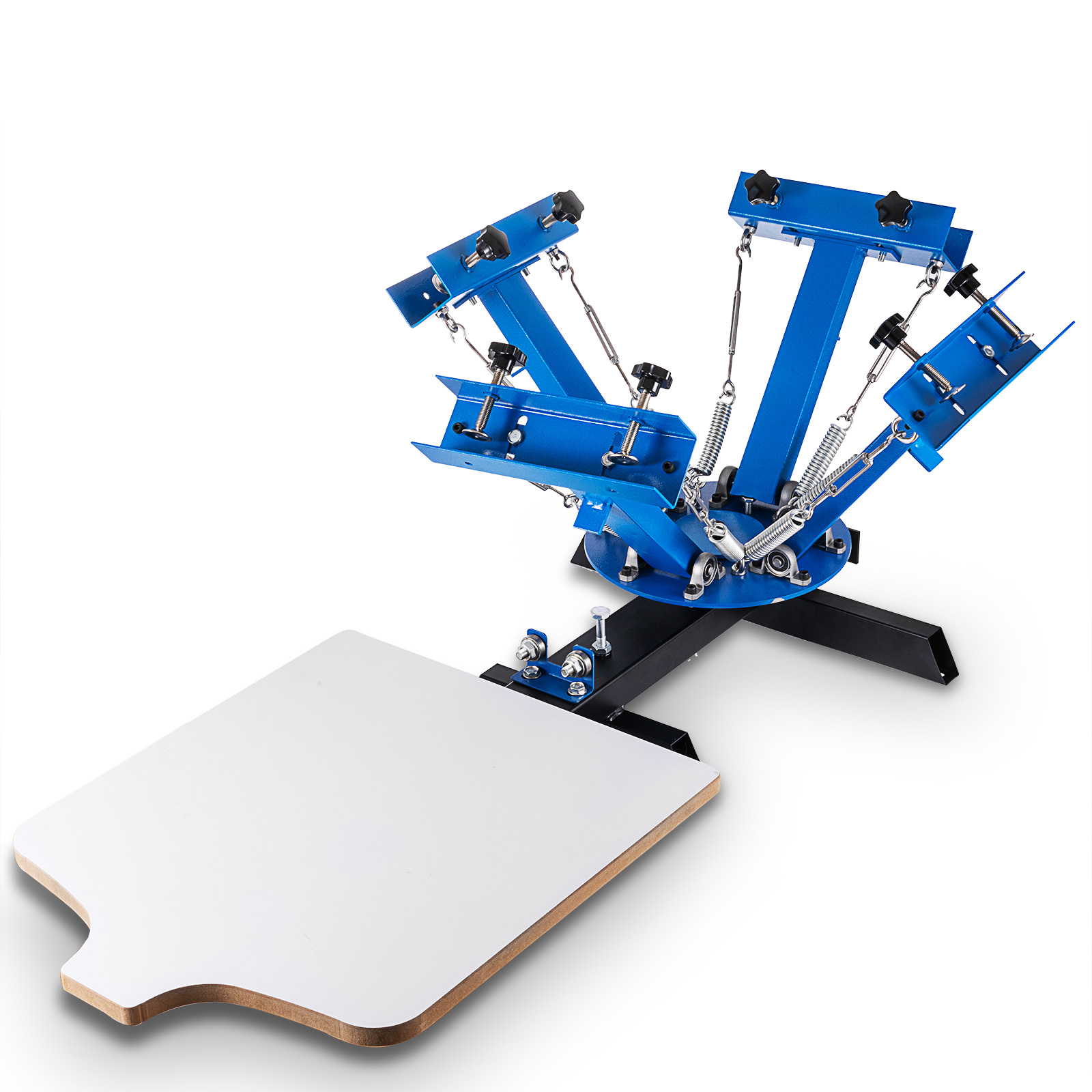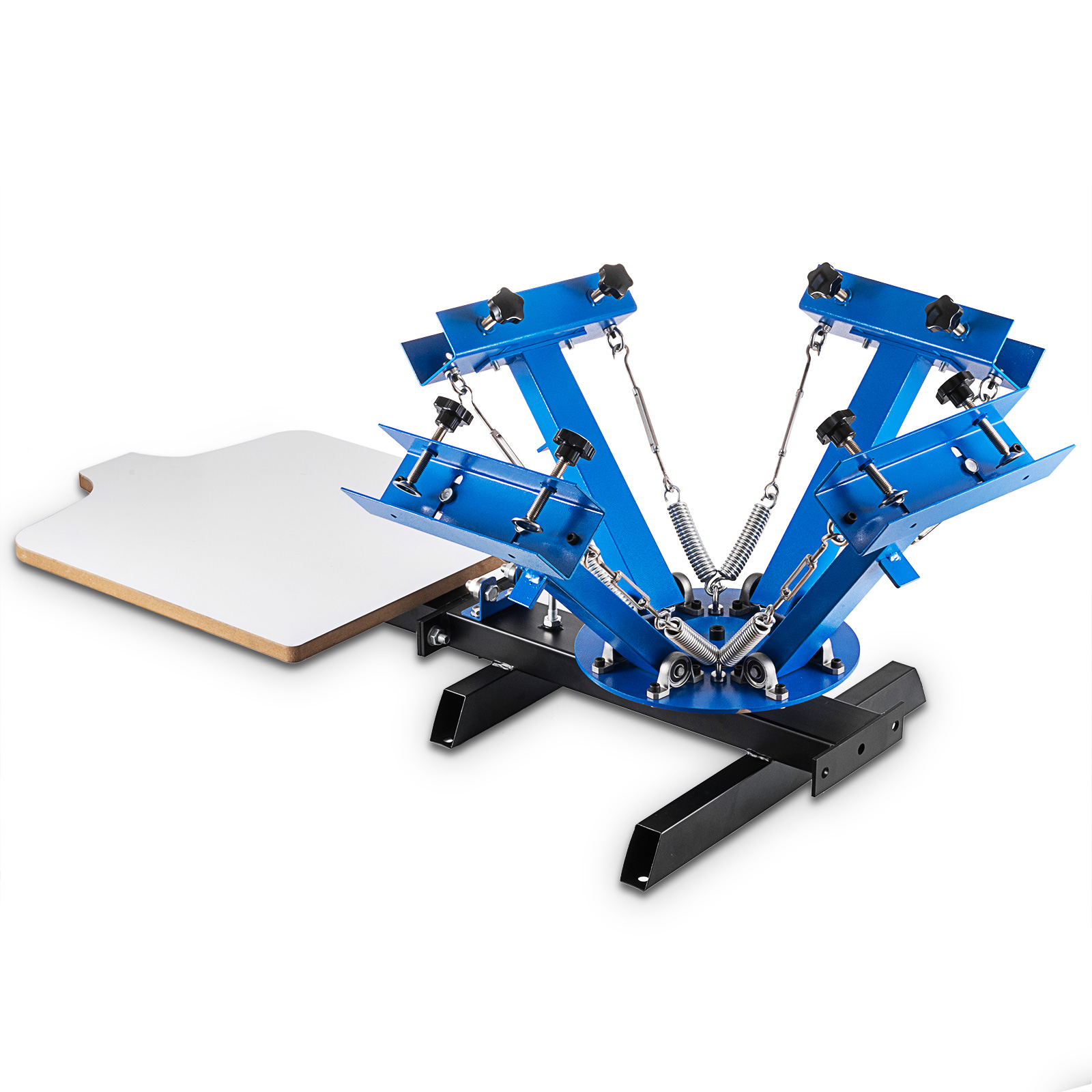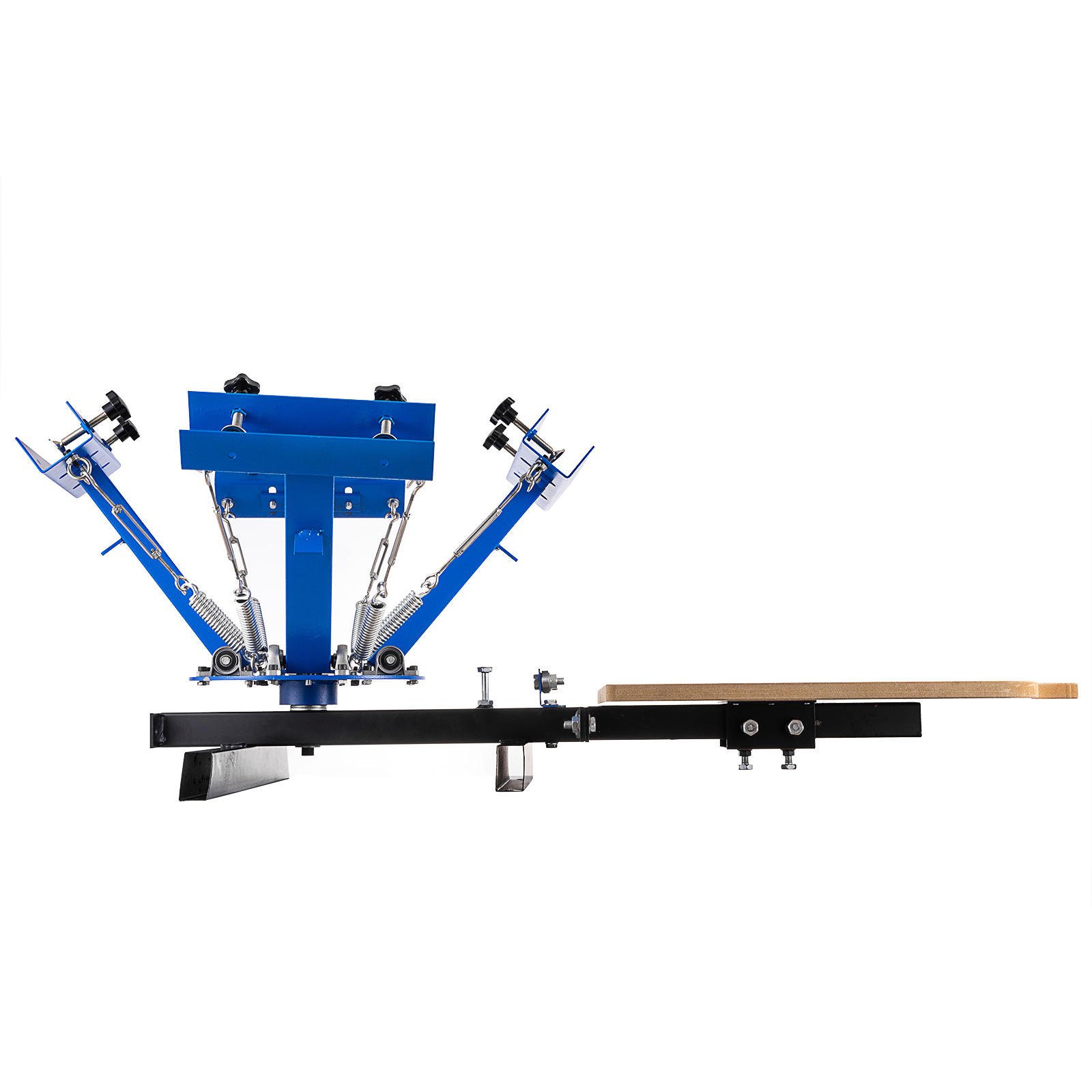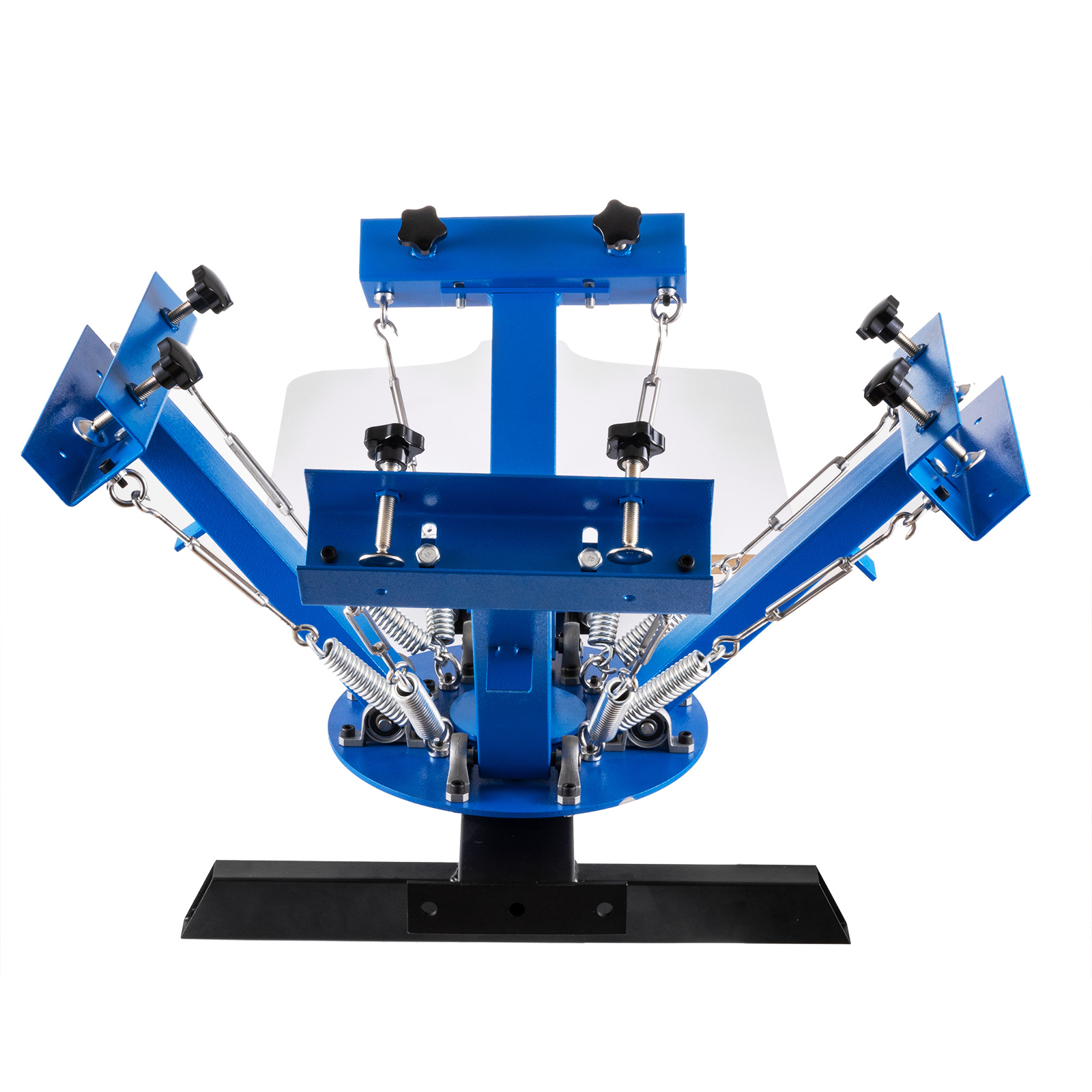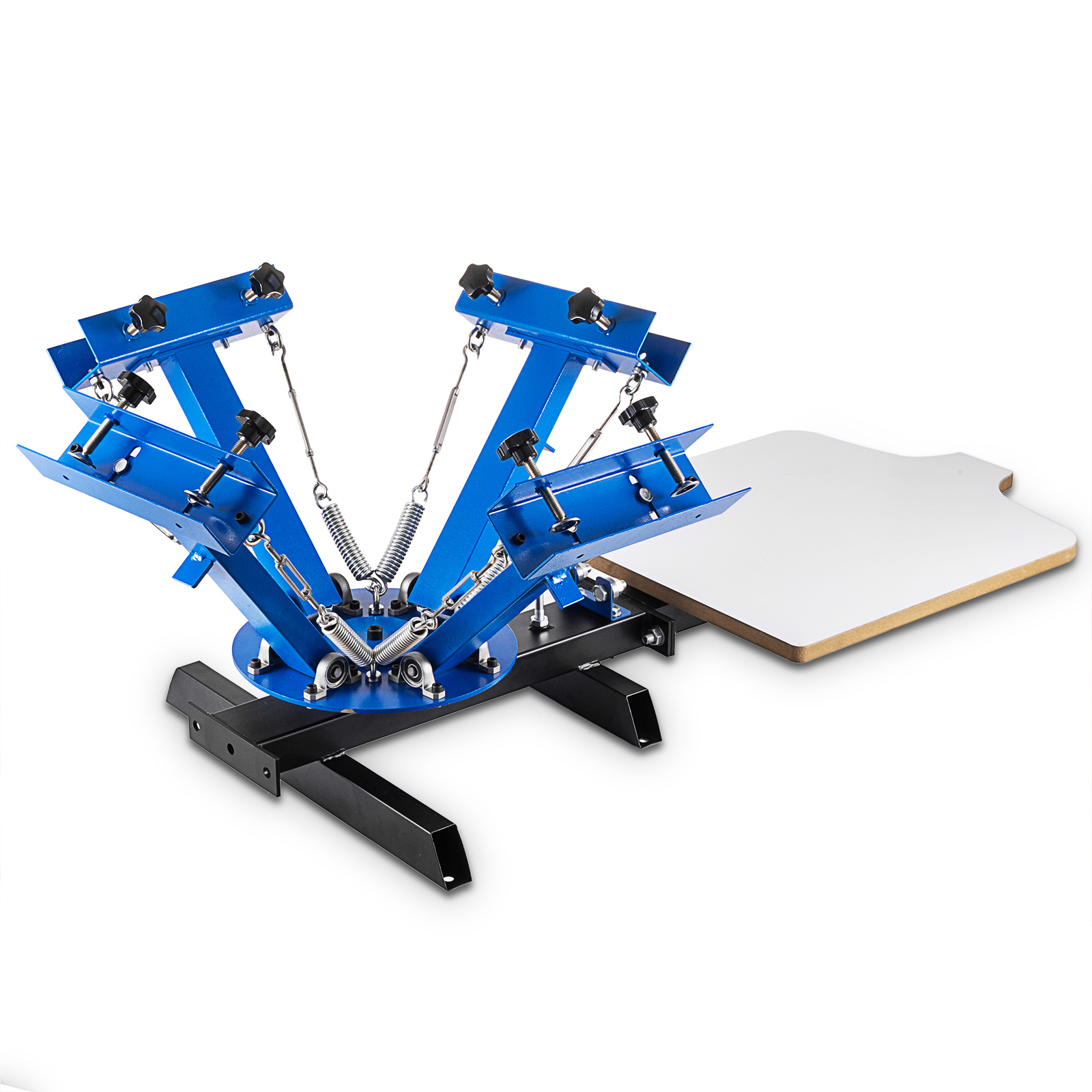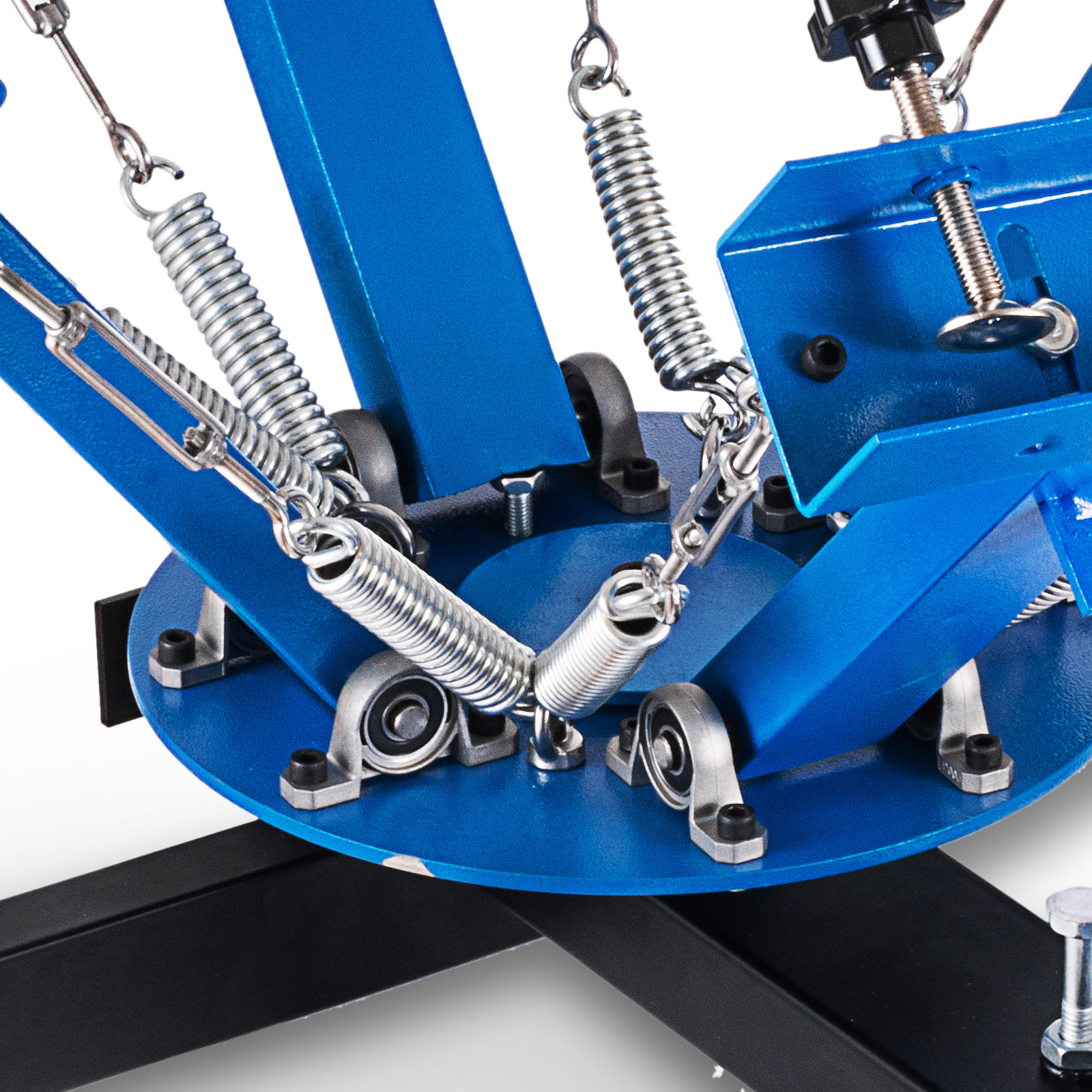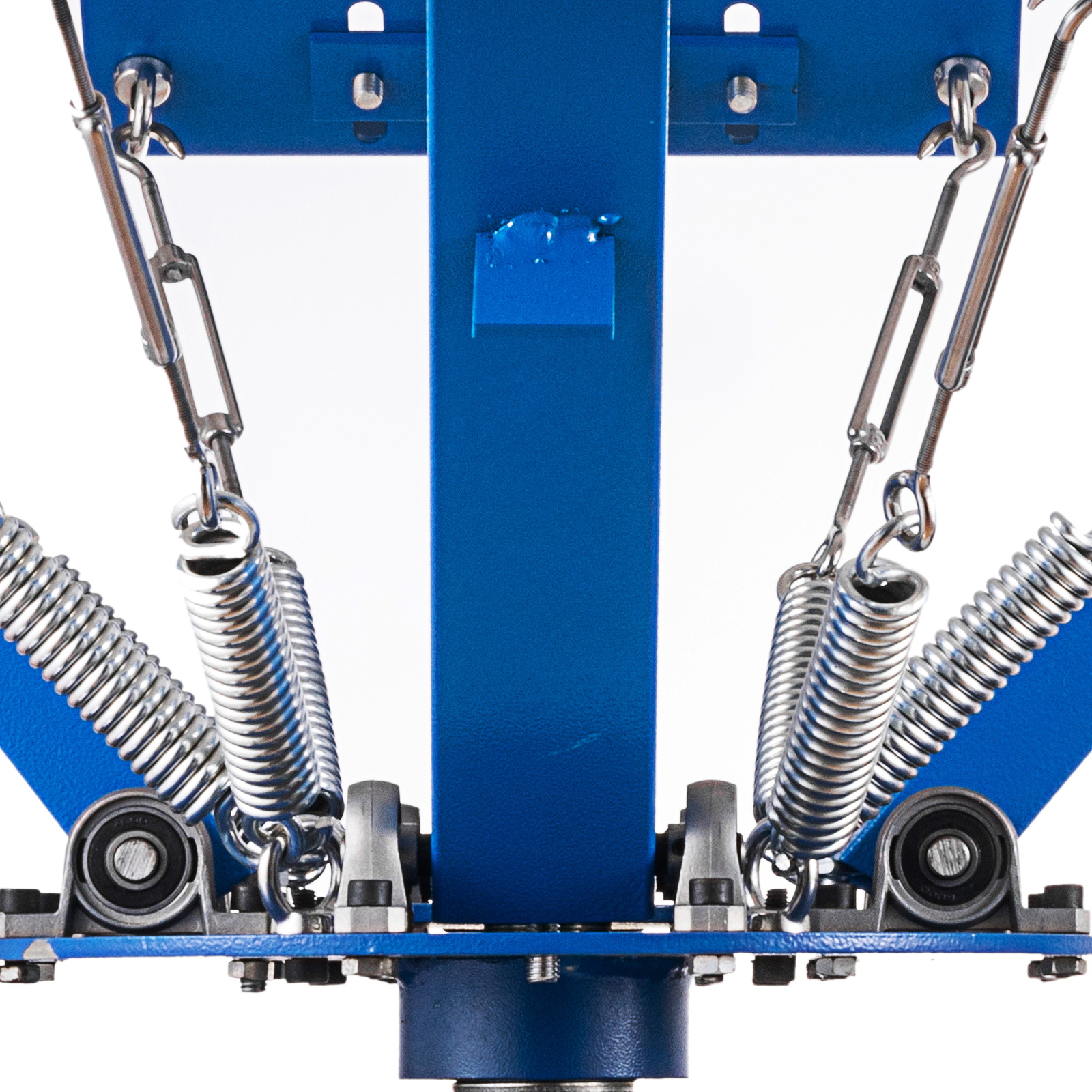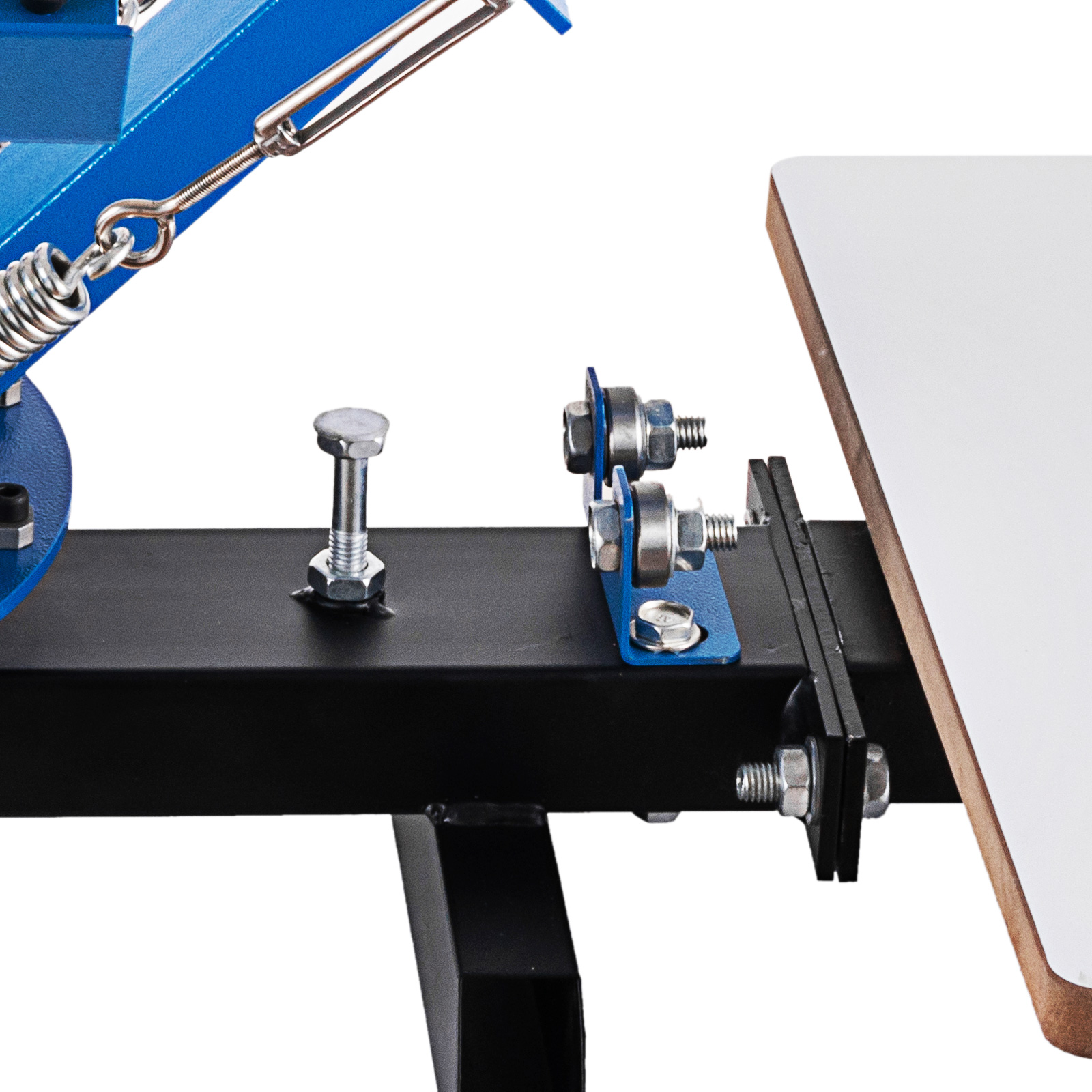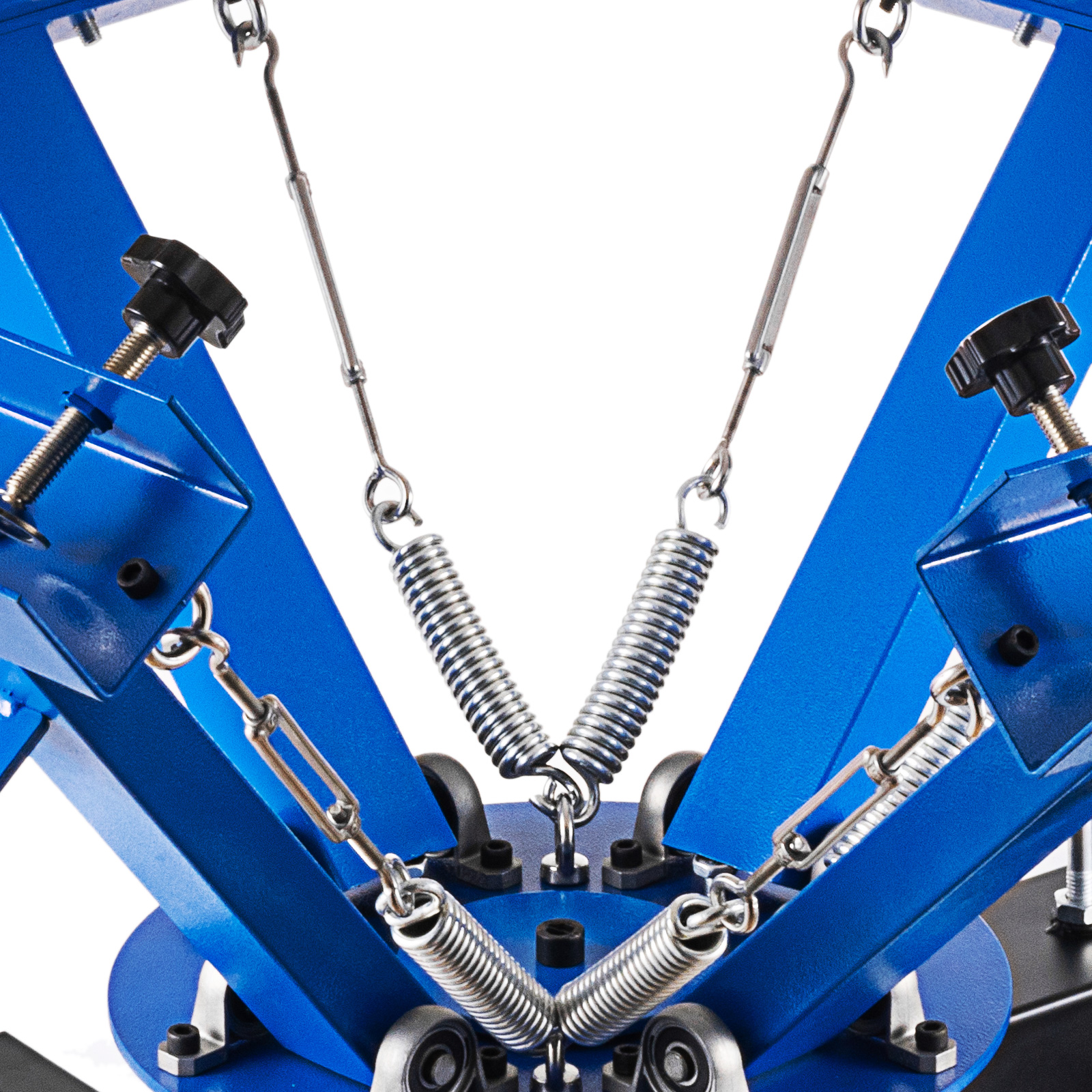 Description
4 color 1 station single rotary screen press can simultaneously
install four screen plates and the screen layer is able to rotate
independently upon installation, then it is available for four colors'
overprinting and making progressive proofs, easy operated with higher
efficiency. This makes it especially suitable for small businesses as
well as individual printing shops.
Applications:
This machine has special T-shirt pallet, which is more convenient and
accurate for location when printing. They can print onto clothing
(especially for T-shirt), woven fabric, metal, paper, copybook, plastic,
circuit board, wood, glass, ceramic tile, leather and other plane
printing substrates, which is especially suitable for small businesses
and individual printing shop.
Why Choose Us:
Professional(we have the factory of ourselves)
High quality guaranteed(test several times before sent out)
The best quality of customer service(if you have any question,pls feel free contx with us)
Specification
Model : NS401-S
Machine size : 32*7.9*55″ (82*20*140cm)
Platen size : 21.7*17.7″ (55*45cm)
Arm Length : 13.25″
Arm Width : 10″ inches
T-shirt board : W 18″ x L 21.5″
Max Screen thickness : 2″ inches
In The Box
1 x 4 color 1 station screen press
1 x hardwares for installtion
1 x Instruction
1 x CD for installation
Features
Table type and combinatorial design saves space and convenient for transportation.
Roller position locking: for accurate color registration
Big supporting device: keeps the machine stable and in balance
Adjustable double-spring devices: available for screen frames of different weight
Table type and combinatorial design: saves place and convenient for transportation
T-shirt boards: detachable, also it can extension 2 station (need to buy the other one)
Equipped with full set of installation tools, for installation and operation.
Screen clamp: can be moved up and down, which is suitable for screen frame within 1.2″ (3cm) thickness
All-metal construction: advanced electrostatic spraying and electroplating, durable, easy to clear and no rust
2 Yeas Free Warranty
Delivery

We have Two warehouses located in CA, and NJ, and the item will be shipped from one of them according to your location, and only to eBay ADDRESS. Package handling only takes 1 business day at our warehouse, so please make sure entering correct payment and shipping information before checking out. Once your payment is completed, pls inform us by Email or leave ebay note if the changes are needed before we send the product.
---
On Jul-23-20 at 01:05:14 PDT, seller added the following information: